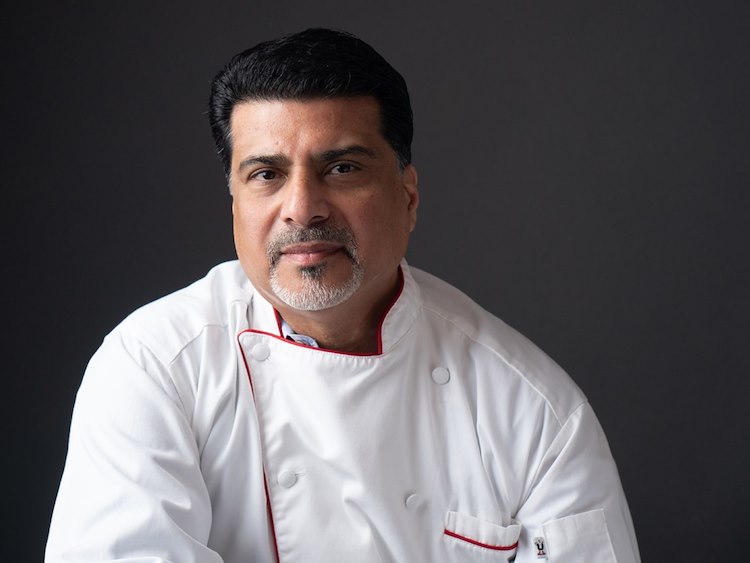 Burges Jokhi
Burges Jokhi, Hotel Owner/Chef, began his life's work in the hospitality industry from the humble age of 13 working at a hotel in Hong Kong as well as cooking with his mother and grandmother. This cultivated his passion for food and service.
Burges moved to the United States in 1980 to study Hotel & Restaurant Administration in California, during which time he also worked as a hotel banquet chef. He then transferred to the University of Nevada, Las Vegas to continue his education and worked as a cook in local restaurants. Burges then went on to pursue a culinary degree at Johnson & Wales in Providence, Rhode Island. With his degree in hand, he moved to Manhattan to work as a banquet chef for the Pierre Hotel, which catered very elaborate functions for New York's elite. At the same time, Burges used his acquired skills to build and operate a catering company in New York for more than four years with his wife, Freny. They catered events for exclusive clientele, companies, and the United Nations.
In 1995, Burges and Freny moved to Atlanta where they entered the hotel business with the acquisition of a 100-room hotel in Gainesville, Georgia. Burges dreamed of building a hotel of his own and became one of the first franchisees of the Wingate brand. In 2000, he opened the 100-room Wingate in Buckhead and the property was a huge success.
In 2018, Burges and Freny decided to rebrand the Wingate Buckhead into the area's first boutique hotel concept "The Burgess Hotel". Burges wanted to bring something personal, a one-of-a kind boutique experience, with a service culture all its own, into the Buckhead community. "A hotel that was an extension of us, our family and travels with a wonderful restaurant and bar for the neighborhood that just happens to be in a hotel."
Simply Buckhead, June 2023 pg 76-79

Discover Atlanta, March 2023