Main content starts here, tab to start navigating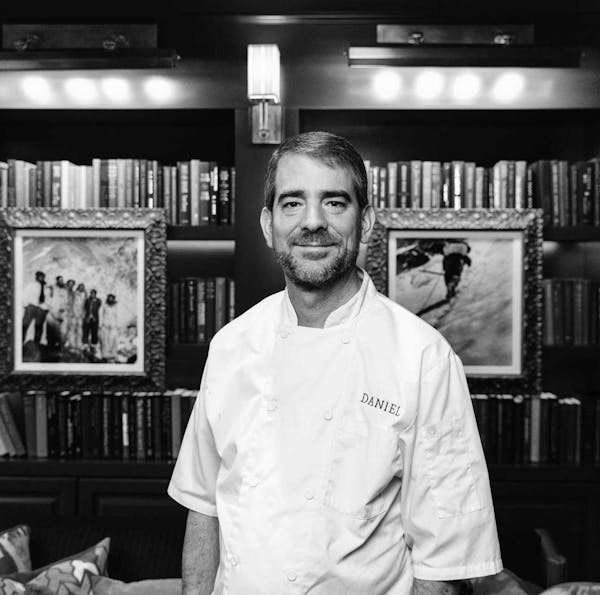 Daniel Porubiansky
Executive Chef
French techniques, Michelin stars, international experience and a resume that reads like an index of Atlanta's most iconic fine-dining restaurants; chef Daniel Porubiansky epitomizes a professional dedication to the culinary profession. A veteran of the industry with more than 30 years of hospitality experience, his role of leading and working among celebrated teams was ignited at a young age with an apprenticeship under the celebrated Günter Seeger at The Ritz-Carlton, Buckhead.
Porubiansky joins The Burgess Hotel to lead Fia Restaurant and Mr. B. Bar after helming Woodstock's Century House Tavern as chef and partner. Under his tutelage, the restaurant was named the area's "Best Restaurant" by Townelaker Magazine for five consecutive years. Porubiansky's reach extended beyond Century House with involvement in community events, including the philanthropic Team Hidi and Les Dames d'Escoffier Afternoon in the Country, and cooking at New York's esteemed James Beard House.
Prior to his time in Woodstock, Porubiansky employed his fine-dining training and European techniques working with chef/owners Anne Quatrano and Clifford Harrison for ten years at their company and six years as executive chef leading operations at the award-winning Bacchanalia, Star Provisions and Quinones.
Throughout his career in Atlanta, Dallas, New York and Germany, Porubiansky remained committed to culinary lessons instilled in him at the start of his career: respect the ingredients and work hard. At The Burgess Hotel, he will continue these practices while leading the Mediterranean inspired restaurant with wood-fired fare and intimate cocktail bar.
From his start as a dishwasher at 15 saving for a trip to Spain, to his role as executive chef at Buckhead's first boutique hotel, Porubiansky remains a leader by example with an unwavering commitment to culinary expertise and local sourcing, and an appreciation for the farmers, fishermen and ranchers who make his role possible.